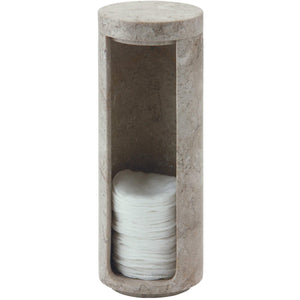 Conor Beige Makeup Organizers Round Cotton Pad Holder Jar for Bathroom, Marble. Created to bring everlasting beauty; this stylish Cotton Ball Pad Holder is designed to increase the level of elegance in your bathroom.
- Imported from Belgium
- Material: Marble
- Color: Beige
- Type: Free Standing
- Shape: Round
- Dimension: 3.1 W x 3.1 D x 7.5 H in.